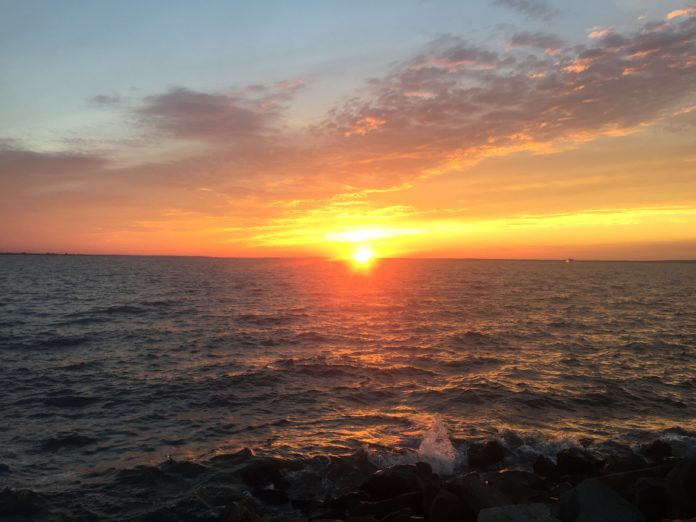 Yesterday I was hitchhiking to the beach on Sandy Hook, NJ. Yes, the very same Sandy Hook where,exactly one year earlier, the Ranger gave me a hard time for landing on the beach in the kayak. Just as a car pulled over and picked me up, a Ranger pulled up and stopped them from leaving. I was nervous, not for me, but for them. There were three men in the car. All were if Middle Eastern decent and this is Trumps American now. I was very nervous for them and thankful when the Ranger cut them loose after detaining them for 5 minutes and then yelling at them for another minute. That was followed by the Ranger removing me from the car and then yelling at me for 2 minutes before cutting me loose.
Later at the beach I met a woman next to me, who upon leaving, offered me a ride back to my car. We've since become friends on Social Media (Thank you again Francene)
Tonight when I left the beach, I decided to capture a few shots of sunset on the bay side. Many others had the same idea and we were all taking pictures as the sun set. Just after the sun set, a woman asked me to take a picture of her and her friends. Of course I obliged and handed back the camera. I resumed taking my pictures as people packed up and left.
While I was taking my pictures, I was trying to figure out what I was going to do for dinner. Would I be indulging in some peanut bars or dried fruit tonight while car camping or would I indulge and go sit at a restaurant alone? Just then, the woman who asked me to take their photo earlier, looked at me and said: "would you like to join us for dinner?"
Minutes later I was sitting with them enjoying a nice Indian dish, some wine and watermelon. As we were eating, I told her that I hadn't known what I was going to do for dinner this night and then she recited a beautiful Hindu saying. Translating it into English she said: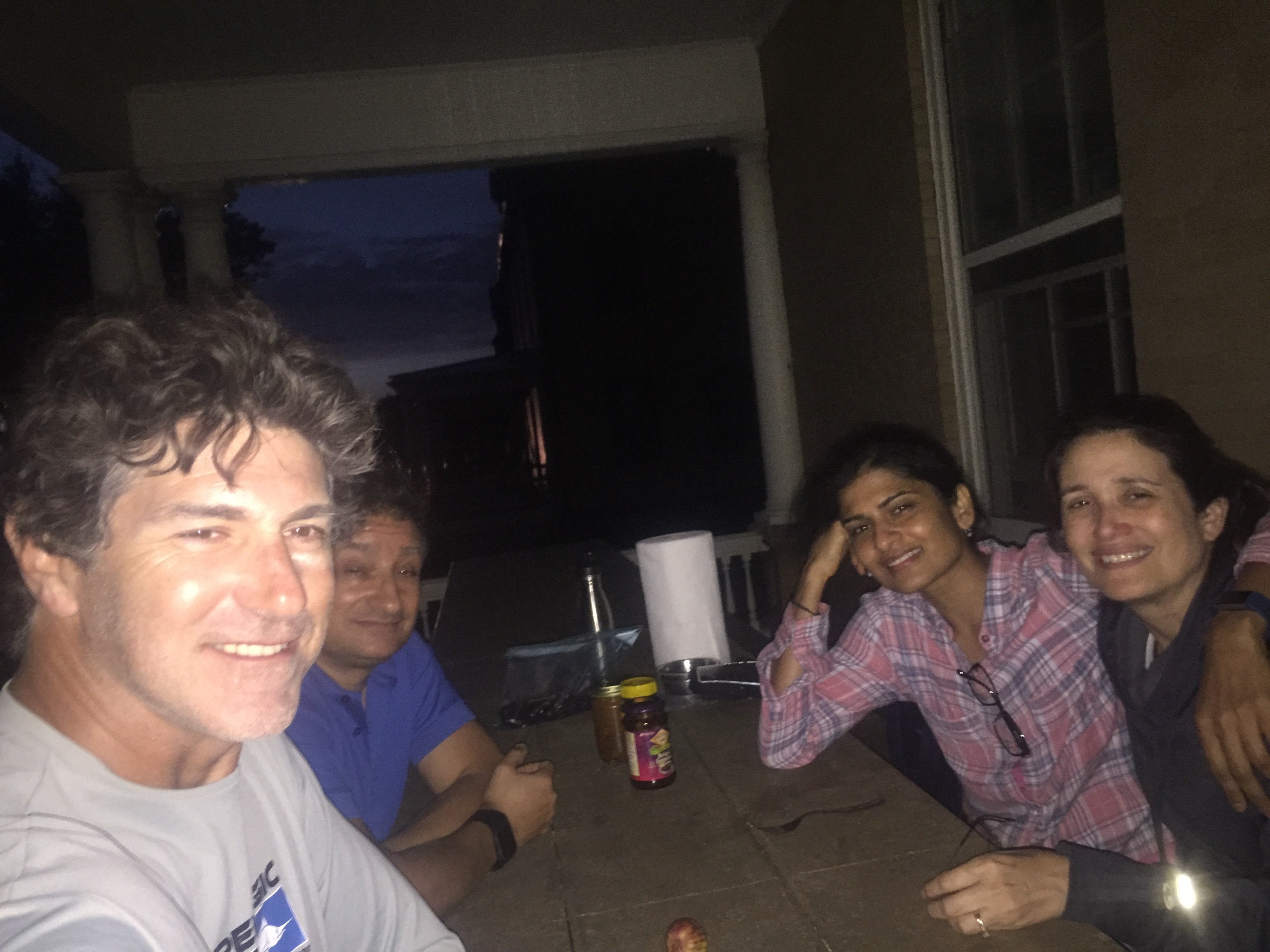 "every grain of rice has the name on it of the person who is going to eat it"
This is my reality. This is how beautiful my world is. I love how love finds me at the strangest of times and so often by complete strangers who then become my dear friends. This world exists all around me despite how ugly others try to make it. All we need is love in our hearts to see the love in others.
Be the change you seek and you will see Your world change, Larry Jensen.