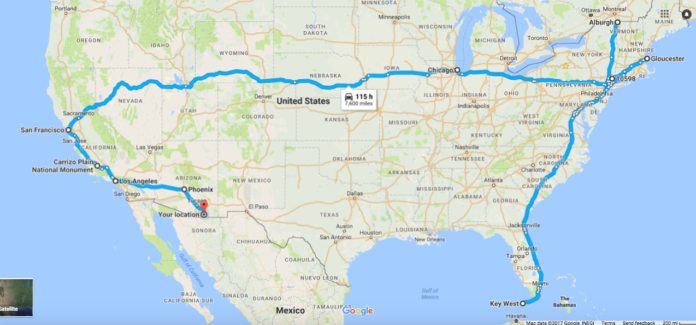 Today marks One-Year that I've been homeless. One-Year without possessions to tie me down. One-Year living on the road and water. When I set out on that day (Canada to Key West), I had no idea what to expect. I could not have dreamed of everything I've seen, the hospitality that has been extended to me and the wonderful people I have met along the way. The sights and experiences have been beyond expectations. Sure, there have been some tough days and challenges, but the experiences that follow have made the low points well worth the trouble.
The one thing that stand out most over this past year are the people I've met. Some I only knew through social media and some I've never knew before, but in every case, the people I meet have been amazing to me. Over and over these people prove the news to be wrong. The world is full of good, no – great people. People that open up their homes and hearts and welcome in a stranger, but it doesn't end there. Not only am i welcomed in, but then I am treated to hospitality that you can't even find at the most luxurious of resorts.
I am thankful for this opportunity and I can't wait to see what one more year on the road brings. I am hoping that Europe is in my future as I am ready to expand my horizons to foreign lands. I just have to figure out how to get across the big blue pond on a shoestring budget. Anyone need a deckhand?